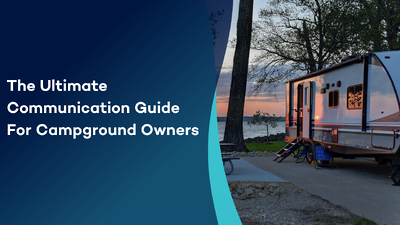 RMS North America, a provider of cloud-based reservation and property management systems to the hospitality industry, has released its Complete Campground Marketing Toolkit.
According to a press release, campground owners and managers will now have access to email templates, a first-time camper guide, an industry report and actionable insights on current marketing best practices within the comprehensive toolkit.
An estimated 61.3 million households will go camping in 2022, up from 42.9 million just three years ago, according to a recent survey. RMS' Complete Campground Marketing Toolkit prepares campgrounds and other outdoor properties to capitalize on this influx of campers and maximize potential revenue by reaching and engaging with potential guests.
"Keeping up with the latest trends in the outdoor hospitality industry is a tough task," stated Adelle Rodriguez, senior director of marketing for RMS North America. "That's why we created a marketing toolkit with resources to help campground owners and operators strengthen their strategies and improve their guest experience. Since camping has seen a surge in popularity in the last few years, the timing has never been better for something like this."
Marketing is critical in engaging guests before, during and after their stay – driving bookings, increasing revenue and improving satisfaction. According to a press release, RMS offers several ways for campground owners and operators to engage with these guests, including:
Guest messaging features integrated with RMS' reservation and property management systems. From SMS text messaging and online chat to targeted emails and triggered correspondence, RMS helps ensure seamless communication.
Built-in email templates and the ability to segment a database using various selection criteria to target specific audiences with relevant messaging and promotions. These templates can be customized and personalized.
SMS text messaging and online chat through a centralized Guest Portal. This correspondence can be triggered to automate the delivery of important information via text or email during a guest's stay.
"Our goal is to be the best industry partner possible to our campground customers," continued Rodriguez. "We have the technology to bolster the marketing efforts for these properties so they can drive new campers to properties and build positive relationships with existing guests. But we've taken it one step further with this toolkit; Now, these properties have access to technology and a strategy they can implement for ongoing success."
The full Campground Marketing Toolkit is free to download and can be accessed here.